Welcome to Kuopio, Finland!
Kuopio is a vibrant city and is located in the heart of Finland. The capital of Lakeland has a diverse economy and an internationally recognised university and offers one of the country's biggest year-round travel destinations within the same municipality.
Kuopio is famous for its magnificent and unique lake scenery, but that's only one side of the story. As well as the majestic scenery Kuopio also invites you to explore the traditional and modern sights of the region.
One of the most famous scenic points is Puijo Tower, which rises 75 meters above ground level and 306 meters above sea level. At the top, you'll find a unique restaurant that rotates around the clock for a full 360-degree view of the spectacular landscapes below.
Kuopio is proud of its iconic Market Square and lively harbour where many events are held throughout the year. Kuopio City Theatre and Kuopio Music Centre will be praised by architects and music lovers alike. In Kuopio there are plenty of remarkable museums that are worth a visit. The most famous are VB Photographic Centre and RIISA, one of the most notable Orthodox church museums in Europe.
Nature is always nearby and Kuopio is surrounded by beautiful parks and one of the most stunning ponds in Finland, Valkeisenlampi, which is located only a few blocks away from the city centre.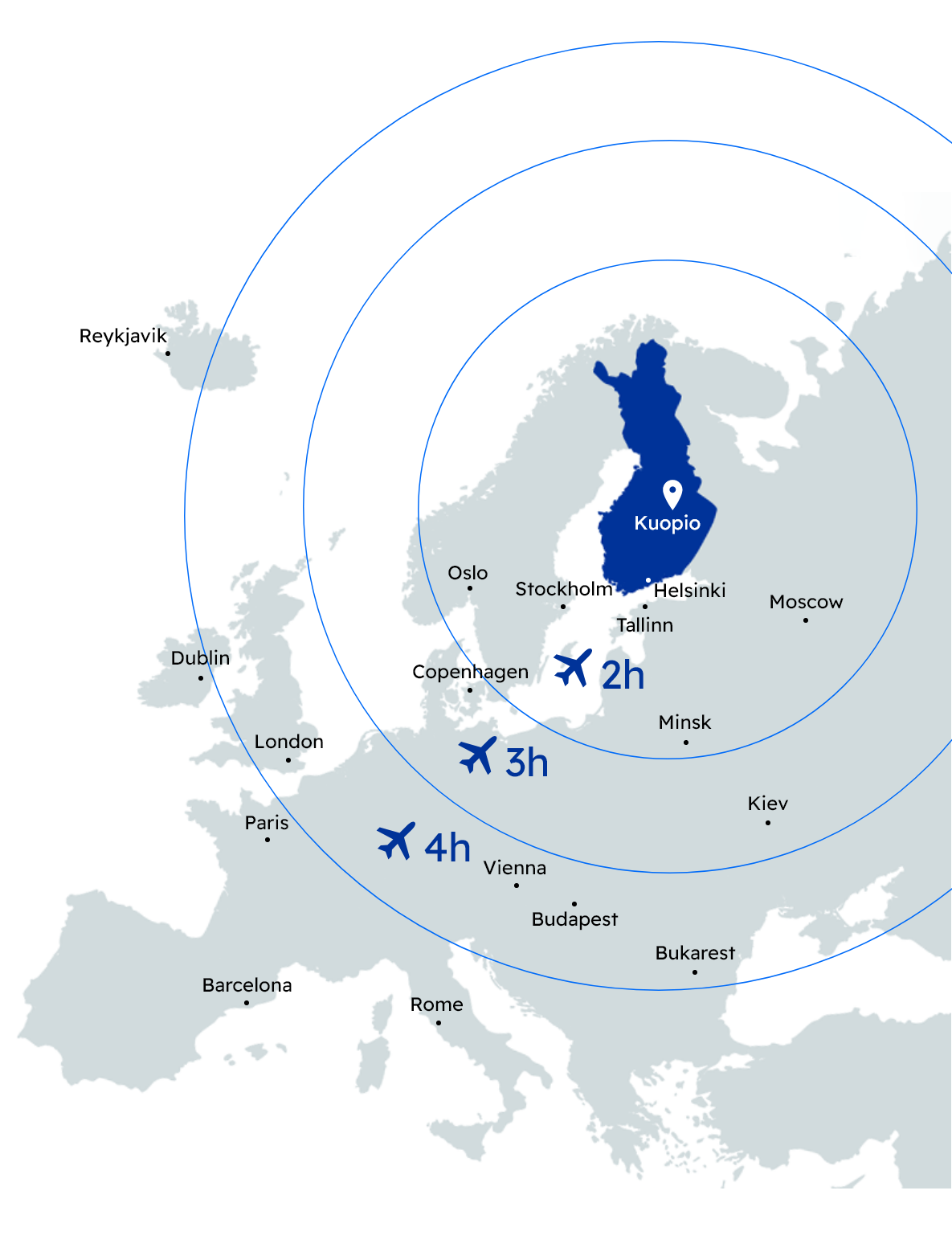 Practical Information
Travelling to Finland and Kuopio
The capital of Finland, Helsinki, can easily be reached by plane or by ferry. Several airlines operate daily to and from major cities in Europe and overseas. From Helsinki to Kuopio (about 400 km) you can choose either plane, train or bus.
There are several daily flights between Helsinki and Kuopio. From Helsinki there are also excellent train connections to and from Kuopio and all other major towns in Finland. Buses to Kuopio leave from Helsinki central bus station (Kamppi).
All the summer timetables are published in early spring 2024.

Registration
Coming soon.

Programme
Coming soon.

Hotels
Coming soon.

Kuopio